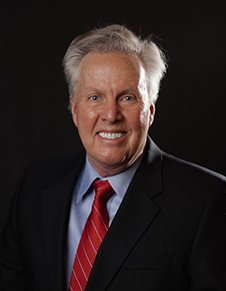 Meet John Stoker
John is the Interpersonal Intelligence (I-IQ) guru. For over 25 years he has been speaking, training, and coaching leaders and individual contributors on the interpersonal skills required to achieve superior results. He is an expert in teaching people how to hold difficult conversations and improve their emotional intelligence.
As the Founder and CEO of DialogueWORKS, John has spoken to Fortune 500 companies such as Honeywell, Lockheed Martin, Comcast Cable, Turner Broadcasting, Cox Communications, AT&T, DOE and many others. He is the author of the bestselling book Overcoming Fake Talk: How to Hold REAL Conversations that Create Respect, Build Relationships, and Get Results.
John likes to stir up people's thinking. He is passionate about increasing people's capacity to tackle tough interpersonal challenges and achieve results. He has a unique ability to apply practical solutions to real business situations in a way that is challenging, thought-provoking, and entertaining. John is often referred to as "one of the best storytellers in the world."
John is a reformed criminal defense attorney who holds degrees in English, Organizational Behavior, and Law, and he loves to write. He is the father of five entertaining (sometimes challenging) children, and as if that weren't enough excitement, he is also an accomplished Grand Canyon river guide who enjoys the exhilaration of rapids and red rock.