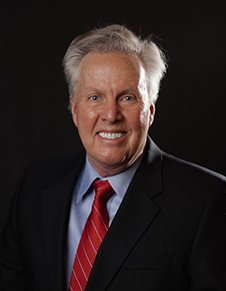 Meet John Stoker
John Stoker was born in Salt Lake City, Utah and grew up in Redlands, California. He now resides in Springville, Utah with his lovely wife of 28 years, Stephanie, and their five mostly-adult children: Bryson (26), Zachary (24), Mathew (21), Brianna (19), and Livya (13).
John earned a bachelor's degree in American Literature, a master's in Organizational Behavior, and a Law Degree (JD)—all from Brigham Young University in Provo, Utah. Then he practiced law for four years before realizing that he would rather be an entrepreneur.
As the Founder and CEO of DialogueWORKS, John has spent the past 20 years coaching leaders and individuals on communication and emotional intelligence. He is the bestselling author of Overcoming Fake Talk: How to Hold REAL Conversations that Create Respect, Build Relationships, and Get Results, published in 2013.
John's quest to become an interpersonal expert began during first job in corporate America. His experiences with his VP in that position, who was emotionally abusive and communicatively combative, led him to realize that personal and professional life could and should be much more effective and rewarding. John has dedicated his life to helping men and women personally and professionally to create respect and rapport and to learn to talk about what matters most. He helps them tackle tough interpersonal challenges in ways that achieve results with hisunique ability to apply practical solutions to real business situations in a style that is challenging, thought-provoking, and entertaining.
John Stoker now travels the world to virtual and live events to help employees, business owners, and entrepreneurs learn skills to make an immediate impact in dealing with others. His insightful content along with his entertaining stories and experiences help people achieve great results because they gain the confidence and the desire to have REAL Talk.