April 14, 2020
R . E . S . P . E . C . T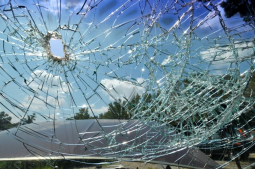 How Respect and the Quality of the Relationship Impact Results
By John R. Stoker
People often talk about improving their results through conversations, but what they don't talk about is the connection between respect and relationships. And yet, the results we receive are directly affected by the respect between two people and the quality of the relationship.
I recently spoke at a leadership conference of general managers for a national transportation company. One of them told me this story which I will relate from his perspective.
One Saturday after reading your book, I went to a shop to have my windshield replaced. I arrived early for my appointment so I told the receptionist that I was here. She asked me to take a seat.
A little while later, the owner stomped through the office and the waiting room, yelling, "Has anyone seen a Yukon?" A few minutes later I realized that he was probably talking about me. I went and found him.
"I have a Yukon that was to have the windshield replaced, were you looking for that one?" I asked.
"Well, no kidding! Were you just clueless when I came into the waiting room or what?" he demanded.
"Say, I don't deserve to be spoken to like that!"
"Well, you can take your business elsewhere, then," he retorted.
"Fine! I will."
As I went to my truck and prepared to leave I thought, "What am I going to do now? I need my windshield replaced. I don't know where to go. I sure didn't handle that very well. In fact, I violated most of the principles I just read about, and I didn't get the results I wanted." I decided to go back into the store.
I went and found the manager, apologized, introduced myself, shook his hand, and said, "I really need you to fix my windshield."
He said, "Let's go take a ride in your vehicle. I need to go pick up some adhesive from my other store." I went with him.
When we returned, I went and sat in my chair in the waiting room. The gentleman I had been sitting next to said, "Where did you go?" I told him that I had had a fight with the manager, but had returned to try the conversation over again because of a book I had recently read about managing conversation dynamics.
As we talked, I found out that he was a senior executive from an oil company where I had been trying to make inroads to sell our transportation services. After talking awhile we exchanged cards and he told me to call him next week to figure out a way we could work together.
Not long after, the owner of the store found me in the waiting room. He tossed me my keys and said, "Here you go. Your windshield is fixed." As he walked away, he said, "By the way, the repair today is on the house."
I was shocked. I never realized how creating respect and building relationships had to do with results. Not only did I get my windshield replaced for free, but I also made a contact I had been trying to make for six months.
Here is a wonderful quote that summarizes this whole situation, "We are perfectly positioned to get exactly what we receive." This quote makes the point that we are accountable for the results, the respect, and the relationships that we are currently experiencing. You can't optimally improve your results without also considering the impact of respect and the relationship in any situation in which you may find yourself.